Exterior
Fiber Cement Panels
Fiber Cement Panel is a building material used to cover the exterior of a building in both commercial and domestic applications. Fiber cement is a composite material made of sand, cement and cellulose fibers.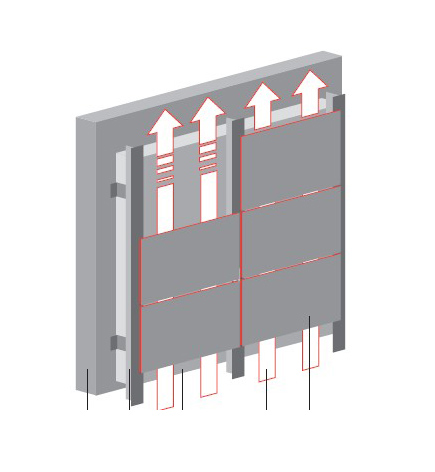 Swisspearl®
The Swisspearl® cladding system is based on natural rear ventilation. It is most reliable, sustainable and provides maximum longevity to exterior cladding. Ventilated façade systems consist of five main components:
Support structure
Sub frame
Thermal insulation layer
Ventilated cavity
Swisspearl® Cladding
For many years now, Swisspearl® has been developing innovative and sustainable products made of natural materials, in the spirit of invention and with expert skills, for use in the building envelope, the interior design and the garden - fully focused on aesthetics, quality and responsibility towards people and the environment.
Swisspearl® products from the workshops in Niederurnen and Payerne in Switzerland have become an essential part of Swiss building culture, and have also quickly won over the rest of the (building) world. Swisspearl® works around the world with more than sixty contractual partners in over fifty countries, thereby ensuring that it is always close to its customers.
The guiding principle and driving spirit of Swisspearl® are its own high quality requirements and the will to develop and produce forward-looking, functionally and aesthetically convincing designs in an ongoing partnership with architects, designers, craftspeople and building material suppliers.
Swisspearl® is the only manufacturer which has mastered the highly demanding production processes for integrally colored cement composite panels (formerly called fiber cement panels / fiber reinforced cementitious panels) offered in such a wide color range.